Local Balinese food cooked with love by local Balinese women.
PKP Catering is one of our social enterprises. It was established to provide jobs and income opportunities for the members of PKP Community Centre, and to also fund PKP operations.

 All of PKP Catering dishes are presented sustainably in bamboo bowls with banana leaves, to reduce our impact on the environment and promote conscious consumption.
We offer a Full Buffet with a mixed selection of items below that can be prepared for your event. The catering is prepared at one of the locations of the Community Centre and can be transported to the requested location of the customer or can be consumed at the ground of PKP.
The buffet is established but requests can be made, for example, add meat dishes to the buffet. All the dishes can also be ordered separately. 
We provide meals for a minimum of 15 persons.
The price of the catering service starts from 50.000 IDR per person.
Check out some of the scrumptious dishes prepared lovingly by PKP Catering team! We are constantly improving and adding new dishes into our menu, make sure you check with us before finalising your options!
Layers of mashed pumpkin, boiled tempé, mashed potato, covered with fresh tomato sauce and fried coconut grits.
Delicious vegetarian curry with tempé and tofu.
Traditional soybean curd boiled and roasted to perfection over a wood stove.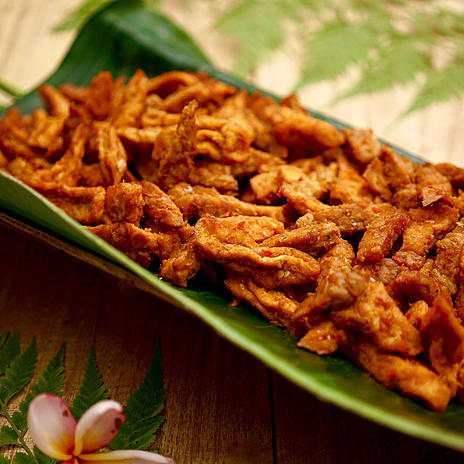 Beautifully cooked Tofu perfect for everyone to enjoy.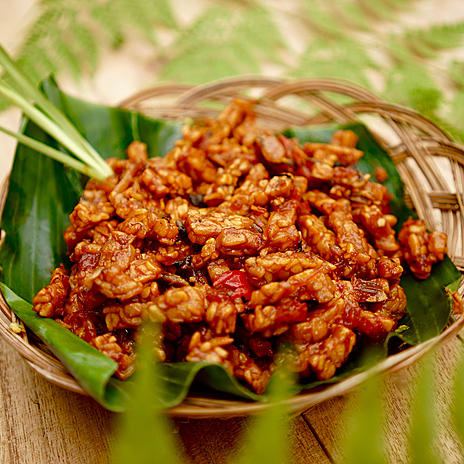 Layers of mashed pumpkin, boiled tempé, mashed potato, covered with fresh tomato sauce and fried coconut grits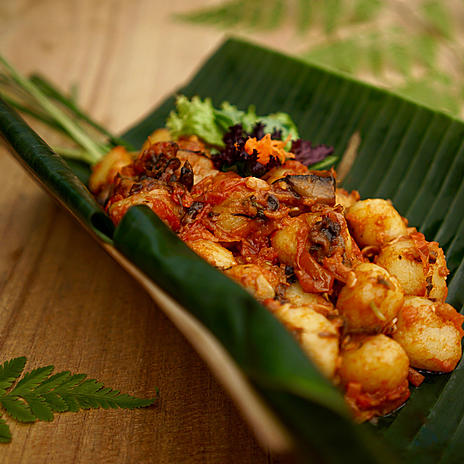 A delicious, slightly sweet combination smothered in Italian and Balinese sauce.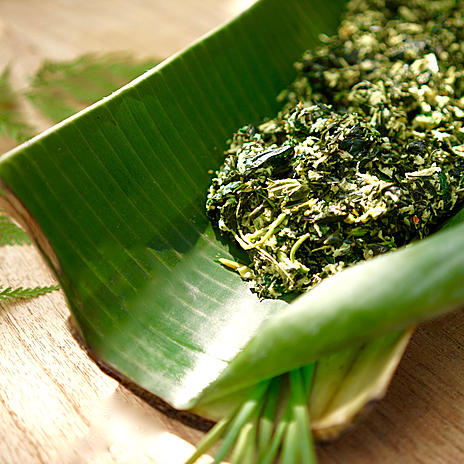 A traditional Balinese steamed vegetable dish with cassava leaves, fresh shredded coconut and mildly spicy sauce.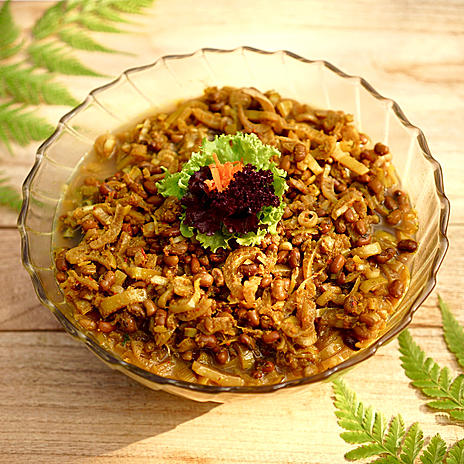 A traditional Balinese baby banana tree soup with red bean and traditional Balinese sauce.
Fried eggplant harvested from our own garden, mixed with traditional Balinese sauce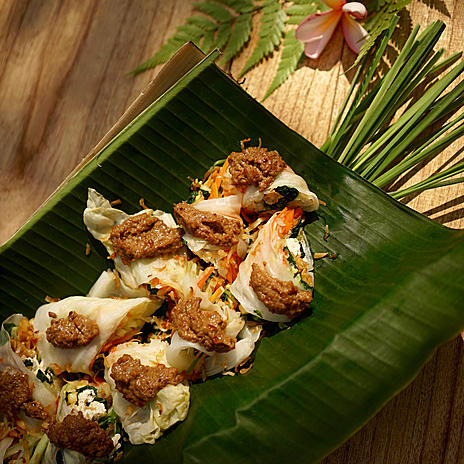 Boiled mixed vegetable with peanut sauce.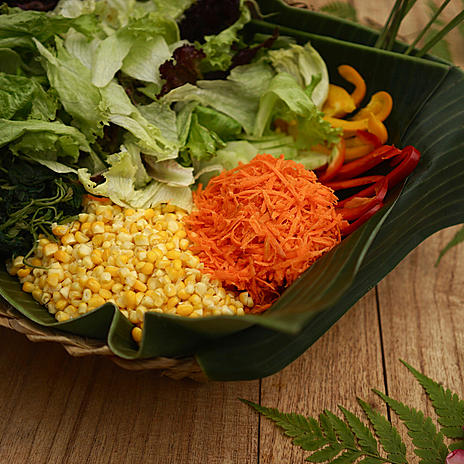 Combination of raw and steamed locally grown vegetables.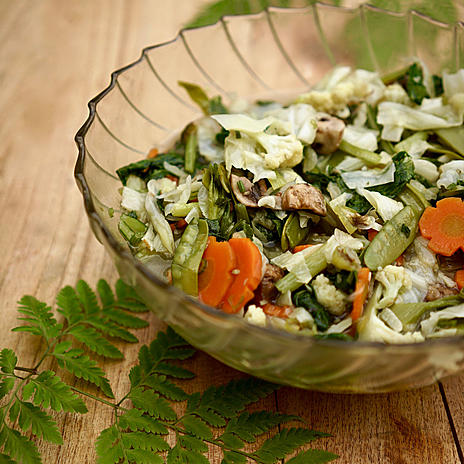 Stir-fried mixed vegetables.
Boiled and half fried egg with Balinese sauce.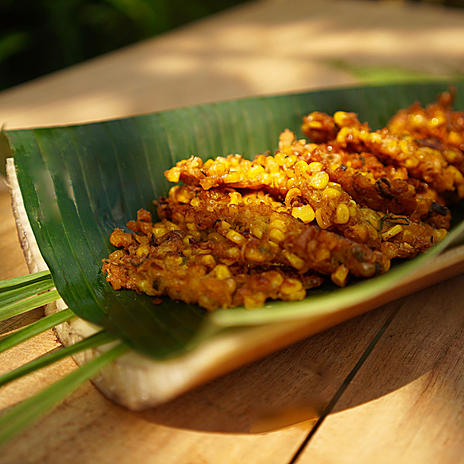 Crispy corn fritters that melt in your mouth.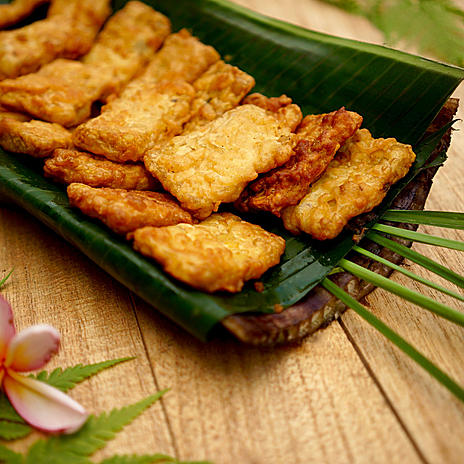 Delicious bite sized potato fritters hand prepared with mild Balinese spices.
Steamed Rice with Sweet Potatoes
The perfect side that goes with everything.
Variety of Balinese Sauces
Peanut Sauce, Tomato Sauce, Sambal Goreng (fried onion, garlic, chilies, gritter coconut) and Sambal Matah (made from fresh lemongrass, onion, chilies, and coconut oil).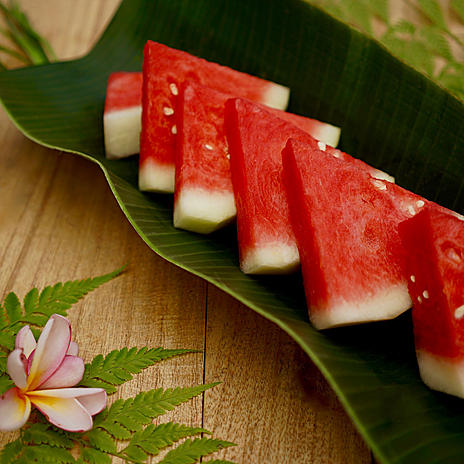 Something healthy and sweet, perfect for warm weather.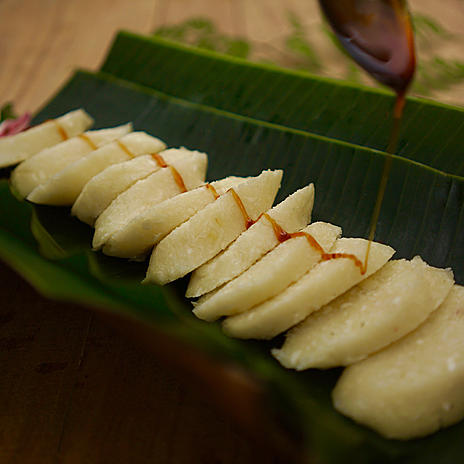 Steamed cassava cakes with syrup made of coconut sugar.
Crunchy sweet potato cakes with coconut sugar and cheese on top.